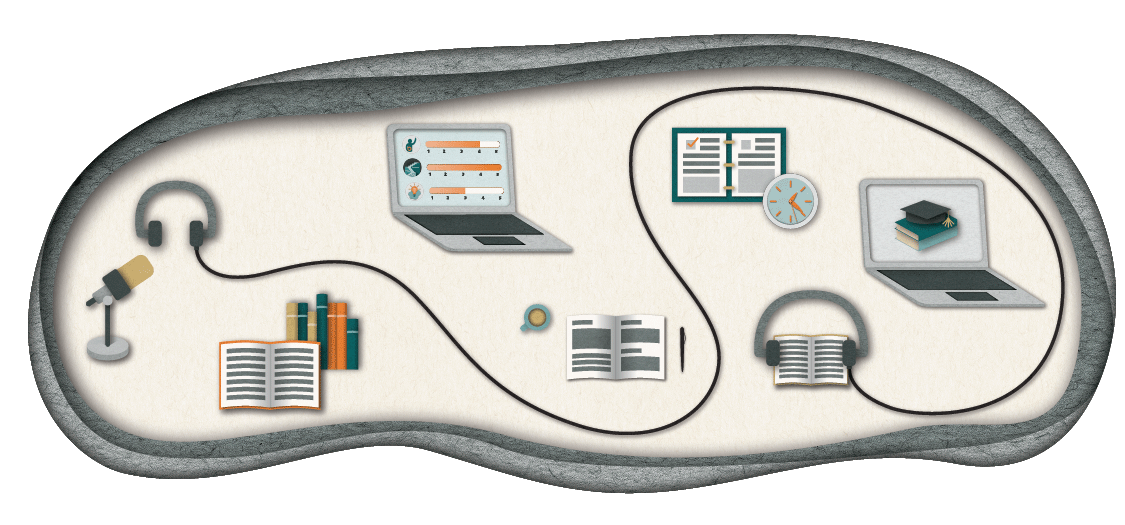 Below are recommended resources for the serving leader.

Stewardship Resources is a sister organization to Anabaptist Foundation and Anabaptist Financial, providing business seminars, one-on-one business advising, and other educational resources for conservative Anabaptist families in business.
Business Advising offers consulting services utilizing experienced Anabaptist businessmen. Their advisors are business veterans who partner with you to provide expert guidance and real business solutions. They will work with you from your starting point, whether you are a new business trying to manage growth or an experienced enterprise just needing some insight to get over a hump.
Anabaptist Financial provides business resources that integrate Biblical and Anabaptist principles with practical business knowledge for the Anabaptist business community. Their resources help business families continue their learning on the job as they face 21st-century business challenges.
Anabaptist Financial presents annual one-day business seminars in Lancaster County, PA, and Holmes-Wayne County, OH, and on a rotating basis in midwest and western states with conservative Anabaptist population centers. Their goal is to provide business teaching that integrates Biblical values, spiritual truth, and practical business counsel through seasoned men within the Anabaptist community. Their business seminars help business families or partners learn to talk about the real issues, implement best practices, work together in harmonious relationships, and plan for the next generation.
The two-day business workshops go beyond their one-day business seminars by focusing on a single area of business content with two seasoned instructors. Instead of lectures and a large audience, workshops utilize the classroom approach, limiting the size to 30 students or less. Workshops offered include Human Resources, Business Planning, Business Succession, and Marketing.
ABA's mission is to provide tools, resources, and networking that helps business owners and managers embrace Kingdom principles in their business. They offer:
seminars and teaching
business support networking
mentorship networking
They also offer business consultations with experienced advisors who will help you thoughtfully achieve your goals for a Kingdom-oriented business in real life and practice.
​​Center for Serving Leadership believes that a flourishing world is what God designed and intends. They look to Jesus as the ultimate example of serving leadership. They welcome people of faith and people of goodwill to join hands with them to create a flourishing world in which serving is the trademark of leadership.
John Stahl-Wert's Serving Leadership Model is the foundation upon which The Serving Leader's Guide to Effective Meetings and The Serving Leader Model is written.
Find their serving leadership resources here. They also have a "Reflections for Serving Leaders" email that is free.
They offer a $29 Serving Leader Introductory Course that includes:
an overview of each of the five actions in a short video from Dr. John Stahl-Wert
an editable PDF workbook
reflection questions to help you take next steps in your leadership journey
Want a deeper dive into growing your leadership? Take The Serving Leader Short Course or The Serving Leader Online Course. Chart a clear path from where you are now to where you want to go with this tool. Follow in the footsteps of other Anabaptist leaders and join the Serving Leader Online Cohort or find a cohort near you. This life-changing environment teaches:
how to awaken Great Purpose in your organization
how to create a high-performance culture through your leadership team
how to bring about positive and lasting transformation in your organization
how to become a grower of leaders
how to prepare for the next generation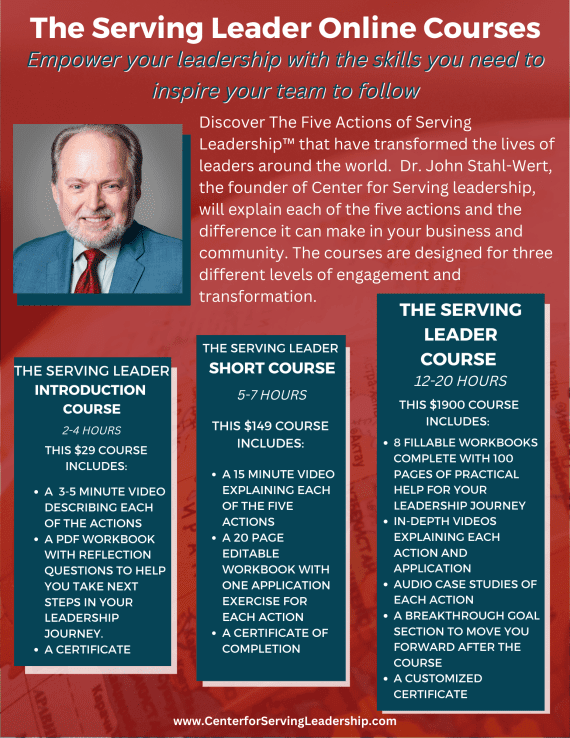 It's people who make organizations great, so how can leaders best help their people achieve that greatness? As Ken Jennings and John Stahl-Wert show in this new edition of their bestseller, you can't just demand greatness—you have to inspire it. The most effective leaders don't just stand in front of their people; they stand behind them too. As one of the characters in the book notes, "You qualify to be first by putting other people first." This concept sounds paradoxical, but it leads to extraordinary outcomes—and
The Serving Leader
shows precisely how and why.
Meeting Resources